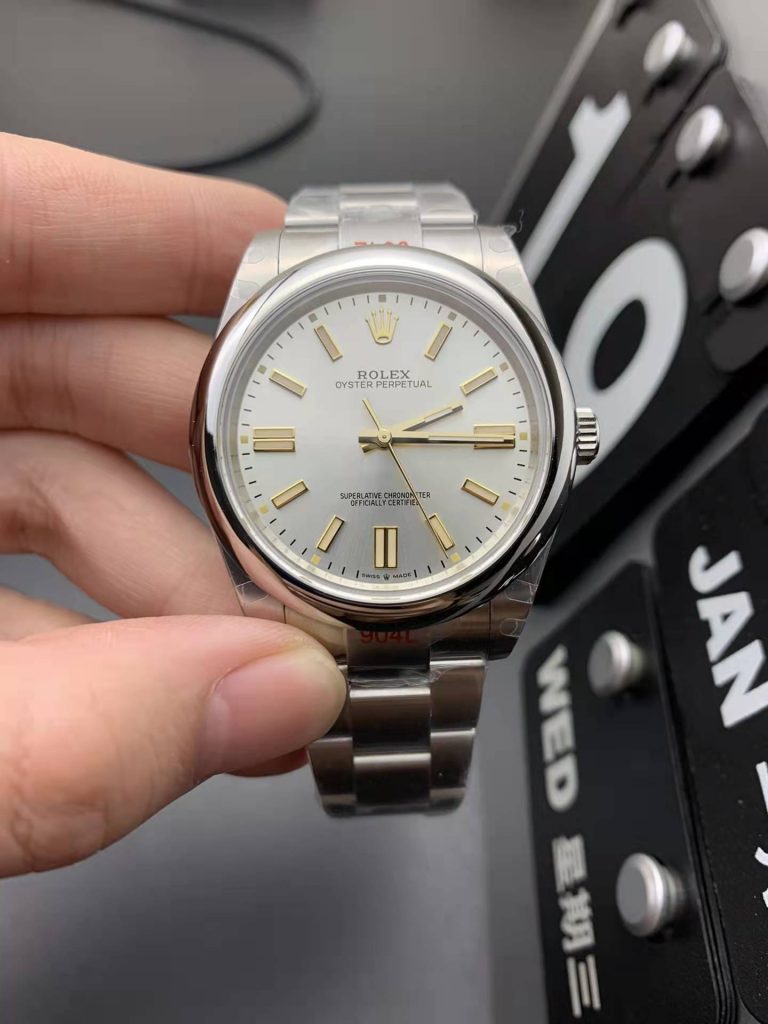 It's been a while since we've seen any new watch releases here, but today, I'm excited to introduce a Rolex Oyster Perpetual model. This particular model was actually unveiled by the GM factory a few months back, and it's still enjoying immense popularity in the market. Whether you're looking for the Oyster Perpetual 114300 or 124300, both have garnered a strong following since their introduction.
When it comes to Rolex Oyster Perpetual replicas, you have the choice of three different sizes: 31mm, 36mm, and 41mm. The 31mm variant is designed for women, while the 36mm and 41mm options are more prevalent in our market. Three primary factories are responsible for producing these replicas, namely BP, EW, and GM. Among these factories, GM stands out as the producer of the highest-quality replica watches. This particular silver Oyster Perpetual 124300 replica is a prime example of GM's craftsmanship and attention to detail.
The watch boasts a substantial 41mm case diameter, perfectly in line with the current trend favoring larger timepieces. This size is favored by many, aligning with the contemporary watch preferences. Notably, the case is a mere 12mm in thickness, striking a balance between size and wearability. Crafted from genuine 904L stainless steel, the replica watch closely mirrors the weight of an authentic timepiece. It showcases a brushed finish on the case, creating a pleasing contrast with the mirror-polished, smoothly rounded bezel.
The silver dial features luminescent coatings on each hour marker, as well as the hour and minute hands, ensuring strong and visible lume in low-light conditions. The sun-ray finish on the silver dial is masterfully executed, resembling the genuine watch's dial. The crystal above the dial is composed of authentic sapphire, matching the thickness of the genuine article, and it sits at the same height above the bezel as found on a genuine watch.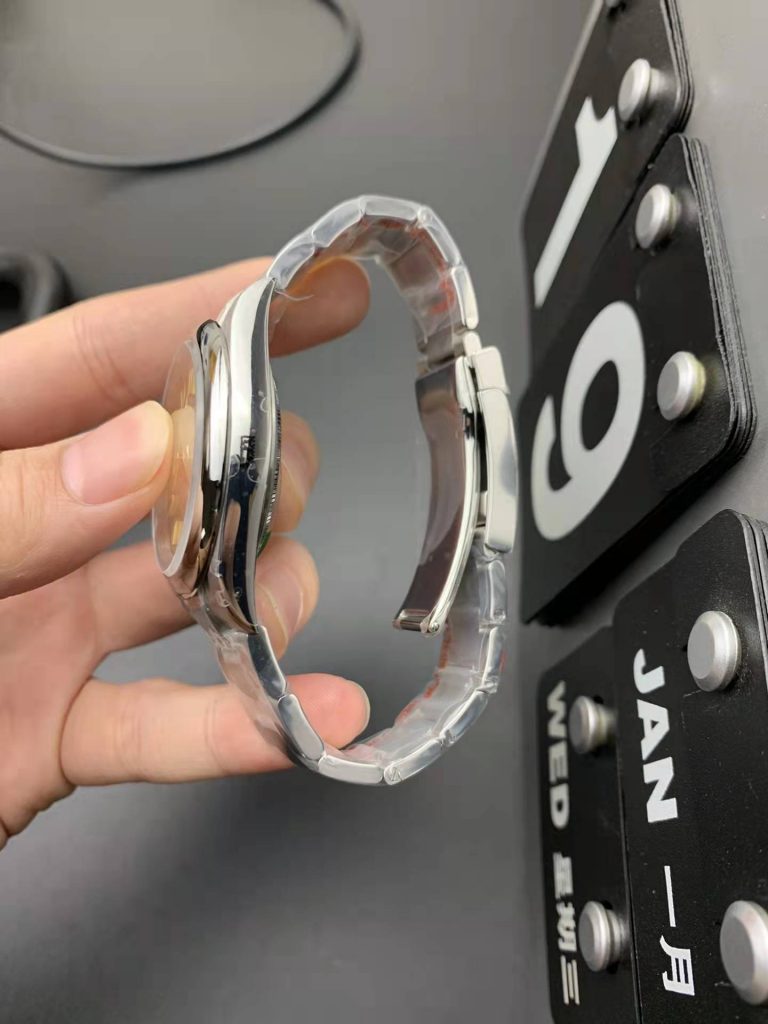 There are several dial color options in this Oyster Perpetual model, I think this silver one looks more classic. By the way, the replica uses a quality clone 3230 automatic movement, open the solid case back, you will see the movement and its decoration on the movement plates and auto rotor, which looks exactly the same as genuine Rolex 3230 Calibre. Oyster Perpetual 124300 is really an ideal watch for people who love Rolex but do not want to spend too much at first.