On June 19th, the APS factory made an exciting announcement regarding the upcoming release of the Panda Daytona in black and white variants. These two Daytona models have now hit the market. The burning question on everyone's mind is, what is the quality like, and is it a worthwhile purchase? To form a definitive judgment, I believe patience is key. It's important to remember that these models have just been introduced, and as of yet, no comprehensive reviews are available. We remain uncertain whether they match or even surpass the offerings from Clean. Only time will reveal the answers we seek.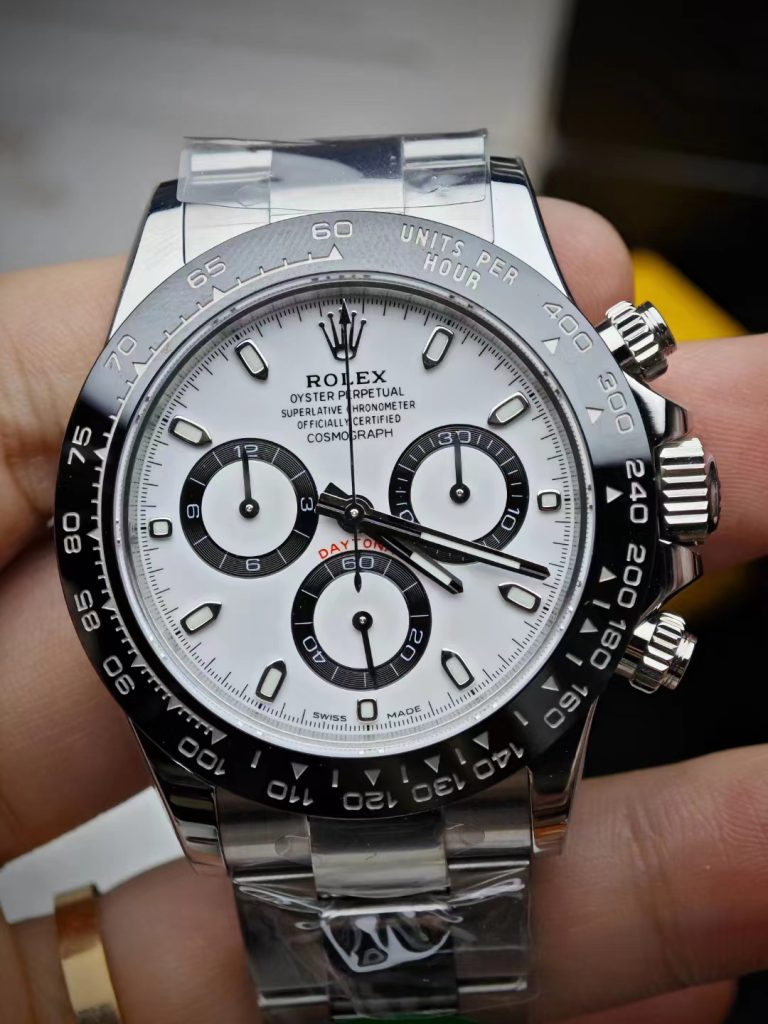 Before APS, you could get a super clone 4130 Daytona from Clean, BT, King, and New Noob, the Daytonas from these four factories are using Dandong 4130, which is considered to be the best clone 4130 movement in replica watch market. However, although facing the four choices, people are still willing to choose the Daytona made by Clean, this leads a result that their Daytonas immediately sold out once Clean publishes them to the market, now in the market, if you want a quick order, you need to pay extra money to get one Panda Daytona from somebody because Clean does not have it in stock.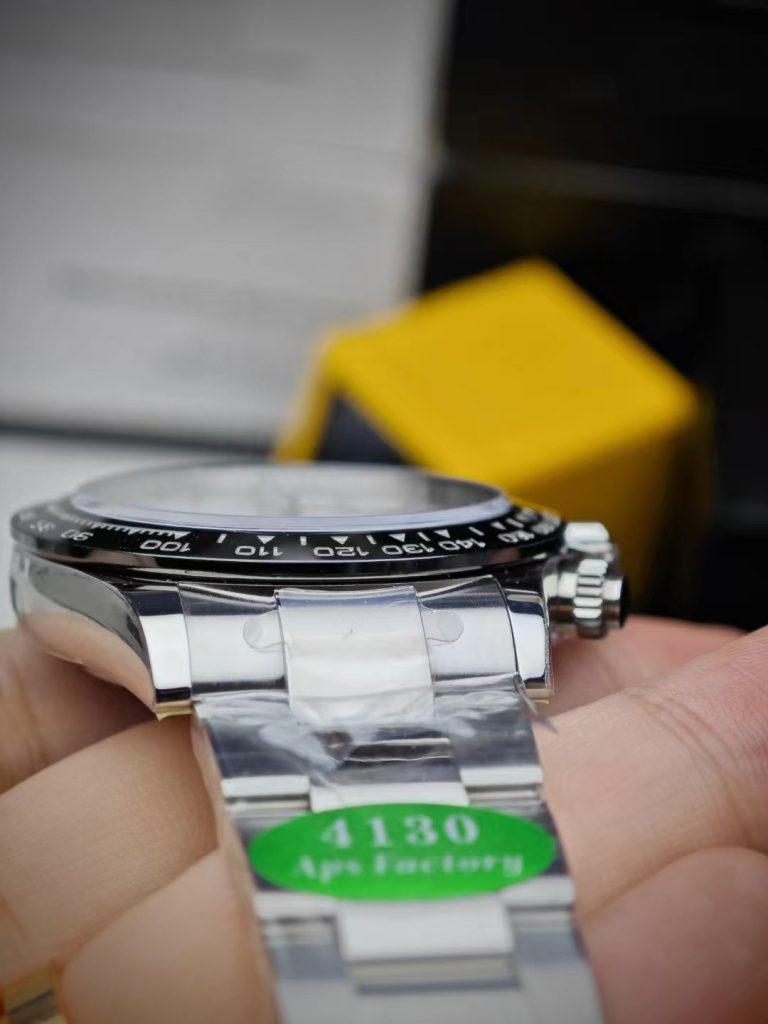 Back to this replica Daytona made by APS factory, will they beat Clean and occupy the entire market ? I do not think so. I got the two watches and have compared them with the Daytona made by Clean, I found that APS version is not better than Clean, some details such as the dial printing is even worse than Clean Daytona. About the movement, APS factory uses Shanghai Jinghe 4130 movement, about Shanghai Jinghe Factory, it is also a big movement factory in China just like Dandong and Sea-gull, Shanghai Jinghe made the 3120 and 4302 movement(used in AP) as well as 240 movement(used in Patek) before, this is the first time for their 4130 movement to be used in replica Daytona, its stability and accuracy still need to be tested, I trust its accuracy, but can its stability be compared with that of Dandong 4130? Dandong 4130 movement is very stable, Clean factory sold thousands pieces of Daytonas and they received no complaints about this movement. While this Shanghai 4130 needs to be tested first, I see there is little difference between them, check the last two pictures, the first is Shanghai 4130, the second is Dandong 4130. Anyway, I do not suggest you buy this Daytona from APS at this point.