At Watches and Wonders this year, Rolex embraced colorful experimentation, notably with the latest Oyster Perpetual model. The classic design now boasts a creative dial adorned with vividly colored circles set against a light turquoise backdrop. Despite the vibrant dial, the watch is available in three diameters, offering a versatile range of sizes, with a 10mm difference between the smallest and largest options. This blend of bold design and versatile sizing is a hallmark of the Oyster Perpetual's unique appeal.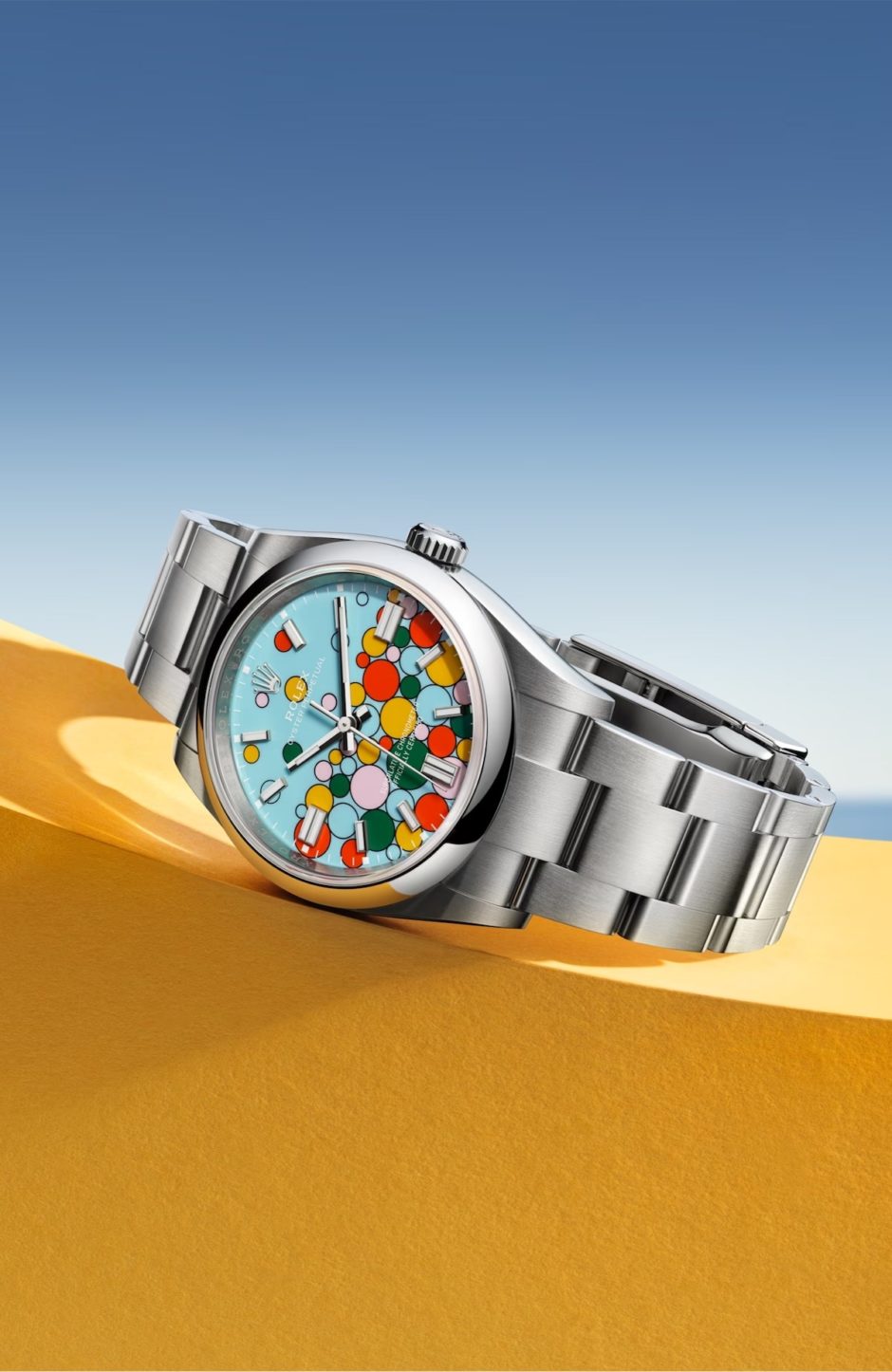 As expected from the Oyster Perpetual, the case is crafted from replica Rolex's proprietary Oystersteel, renowned for its corrosion resistance and durability against unexpected wear and tear. This vibrant design is offered in three diameters: 31mm, 36mm, and 41mm, providing flexibility in size and style options. All three size variations feature a sleek, polished bezel and are paired with an Oyster bracelet. The bracelet's three-piece link design is a distinctive Rolex signature and is equipped with a secure folding "Oysterclasp" to prevent accidental opening.
While the exterior of the watch maintains the replica classic Oyster Perpetual silhouette, the dial is where things take an exciting turn. The predominant dial color is a gentle turquoise blue, adorned with sporadic patterns of candy pink, turquoise blue, yellow, coral red, and green circles, each outlined in black. These vibrant bubble-like patterns reintroduce the five lively colors that Rolex introduced to its Oyster Perpetual collection in 2020, offering a nod to the recent past with a reimagined and lively composition.